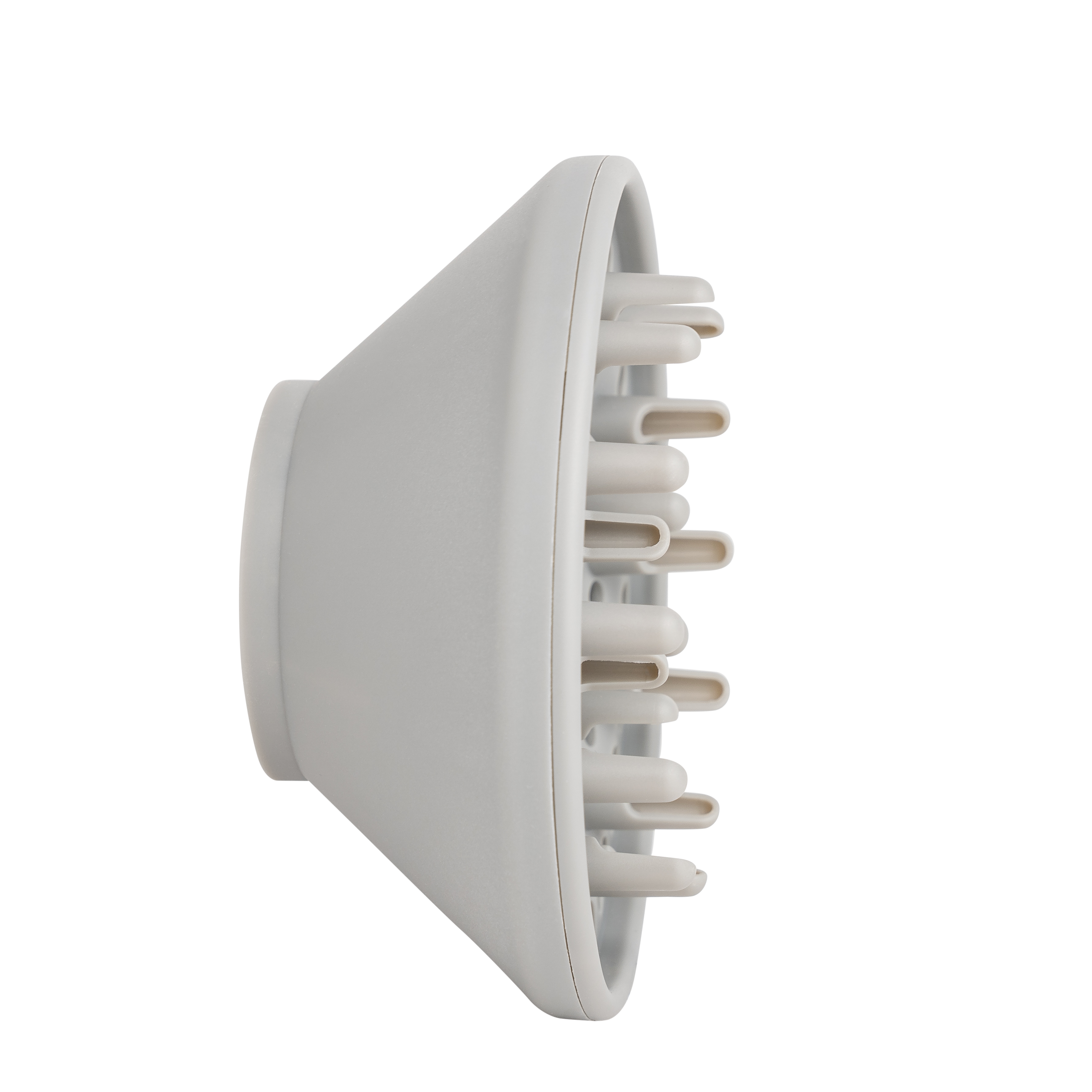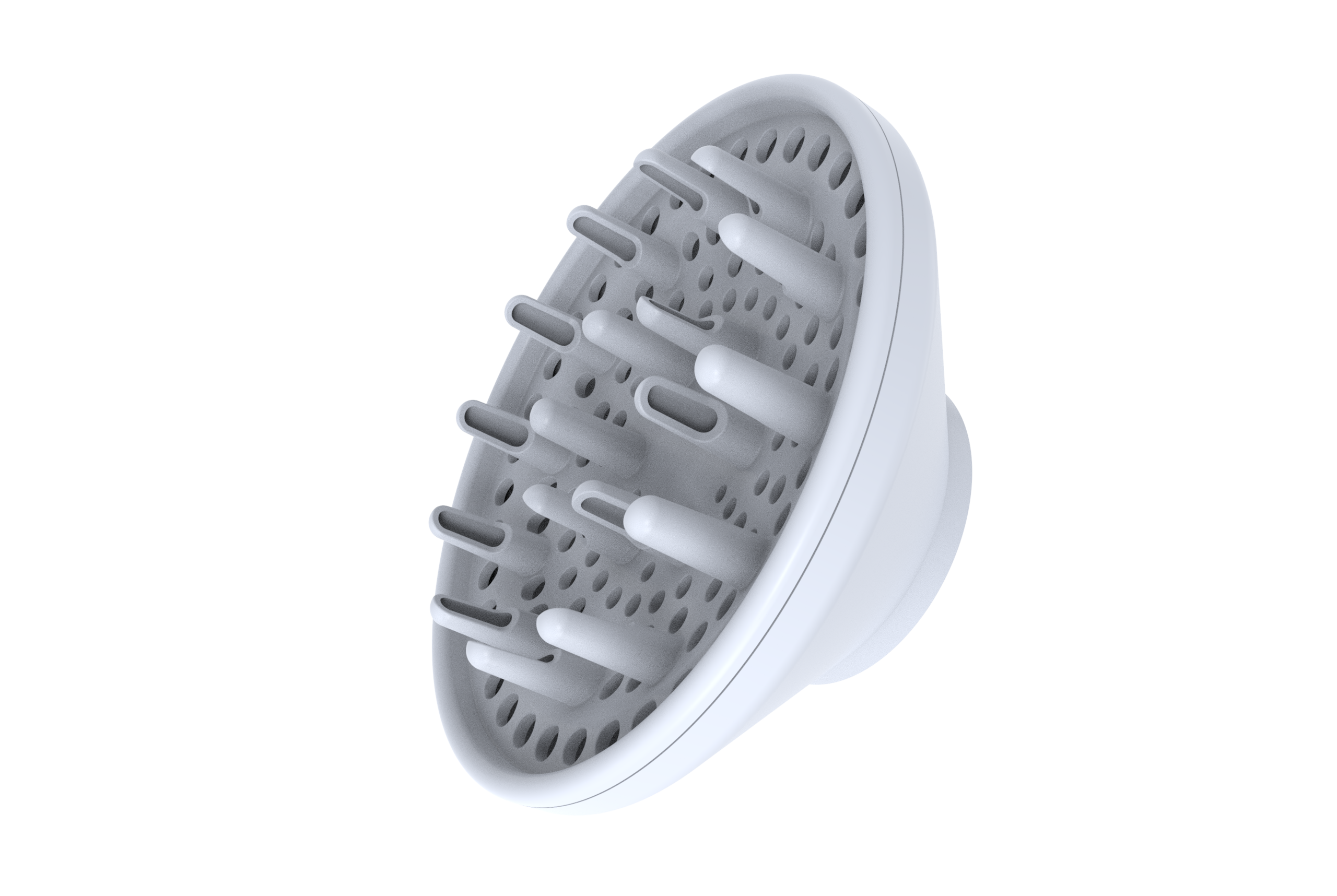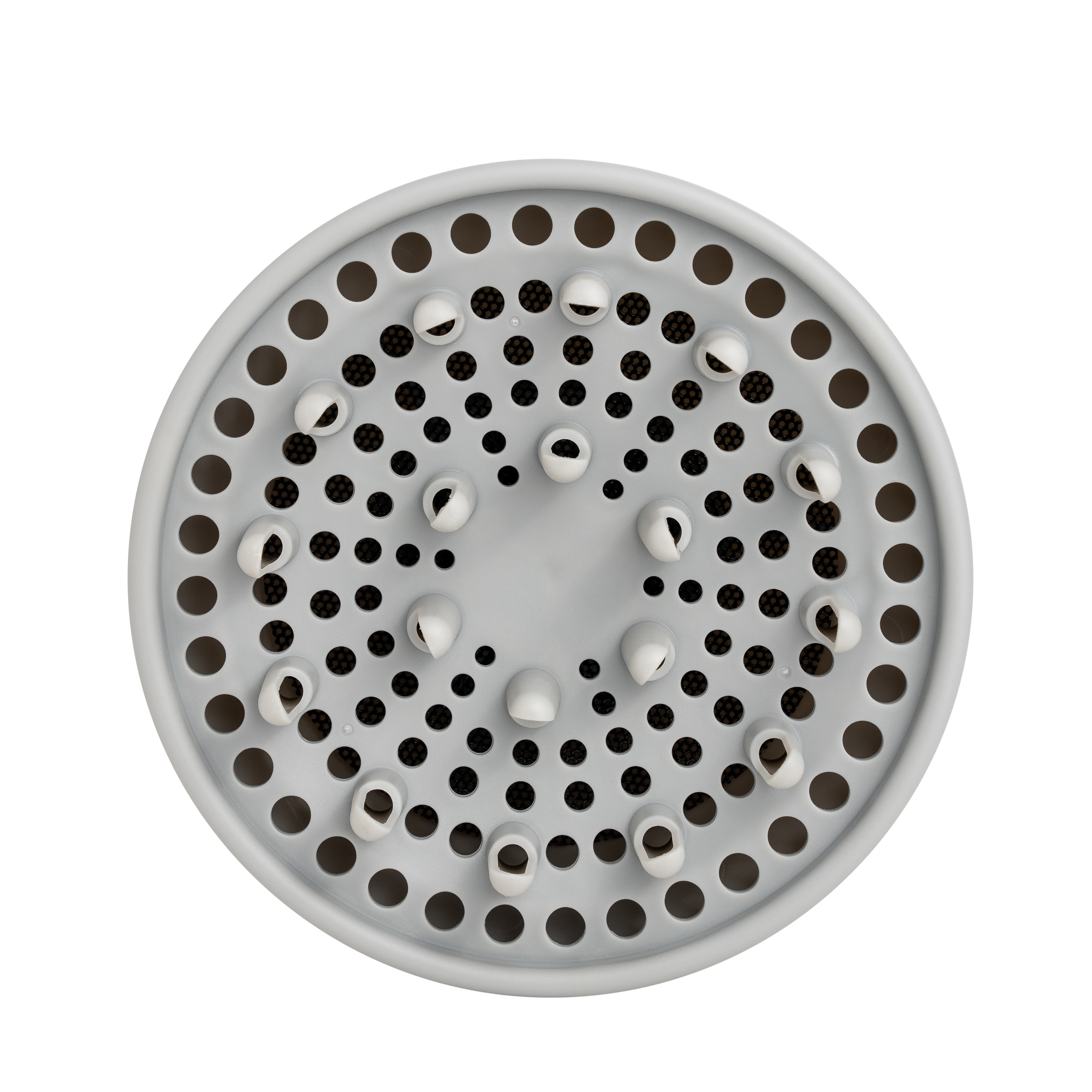 For the people with curls and waves, keep your hair defined with our Mermade Diffuser. Simply attach the diffuser to your ionic Mermade Hair Dryer to evenly distribute heat throughout your mane. Curls and waves are enhanced, frizz is prevented, hair is bouncy, and hair game is strong.
FEATURES
Easy snap on – just replace your concentrator attachment on the Mermade Hair Dryer with the diffuser
Lightweight – easy to use and super light
Defined curls – curls, ringlets and waves are dried in place with minimal frizz
Airstream – spreads concentrated heat to gently dry curly hair
18 air vents – for evenly distributed heat
Long prongs – to lightly gather and cup curls
Exclusive to Mermade – this diffuser will not work with other hair dryers

Replace concentrator attachments with the Diffuser. Use at a low heat and low speed setting for an even and defined blow dry. Use with our heat-protectant Mermade Mist for ultimate results.
Deila